Product Description
| | |
| --- | --- |
| Glass type | Tempered insulated glass |
| Color | Customer demand |
| Thickness | 5mm 6mm 8mm 10mm 12mm 15mm 19mm |
| Size | Customer demand ( Min300mm X 300mm to Max2440mm X 3660mm ) |
| Edge type | Flat edge |
| Quality Certificate | EN12150 , BS6206 , ISO9001 , IGCC |
| Payment term | TT ,L/C, Western union |
| Shape | Rectangle shape , irregular shape |
| application | Building facades, office buildings, public places, houses,curtain wall etc. |
Product Introduction
Insulating glass (IGU or DGU)is made of two or more than two pieces of glass between which a space with certain width is partitioned by aluminum frame filled with highly efficient molecular absorbent.The edge of insulating glass is sealed by high strength sealing sealants. To ensure the performance of IGU, double sealing must be used. Butyl should be used for the first sealing, polysulfide rubber or silicon structural sealants should be chosen accoding to glazing manner.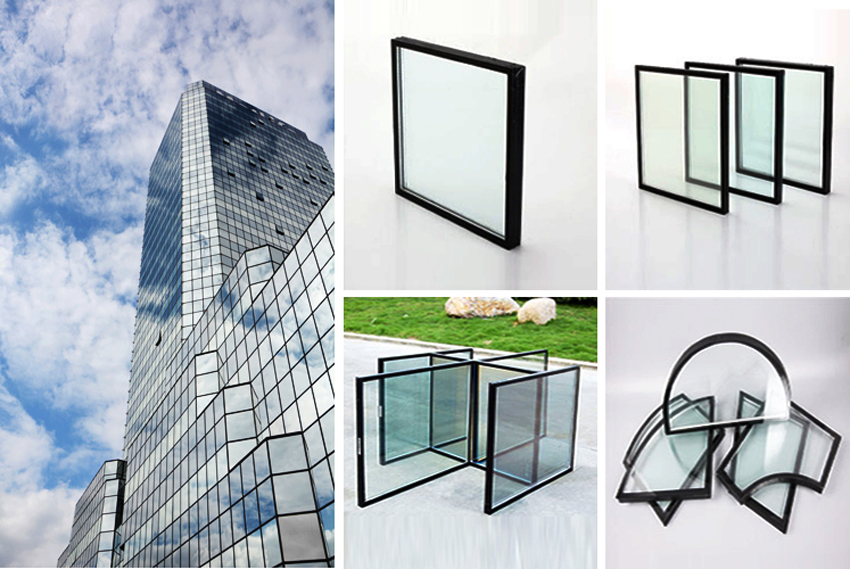 Product Features
Performance:

Heat insulation performance of IGU is the most ideal among all processed glass products available on the market.Heat transfer coefficient k value can be effectively reduced by IGU,If inert gas as neon, argon,helium is filled,heat transfer coeffiecient can be further dramatically reduced.improve the indoor environment, rich colors and artistry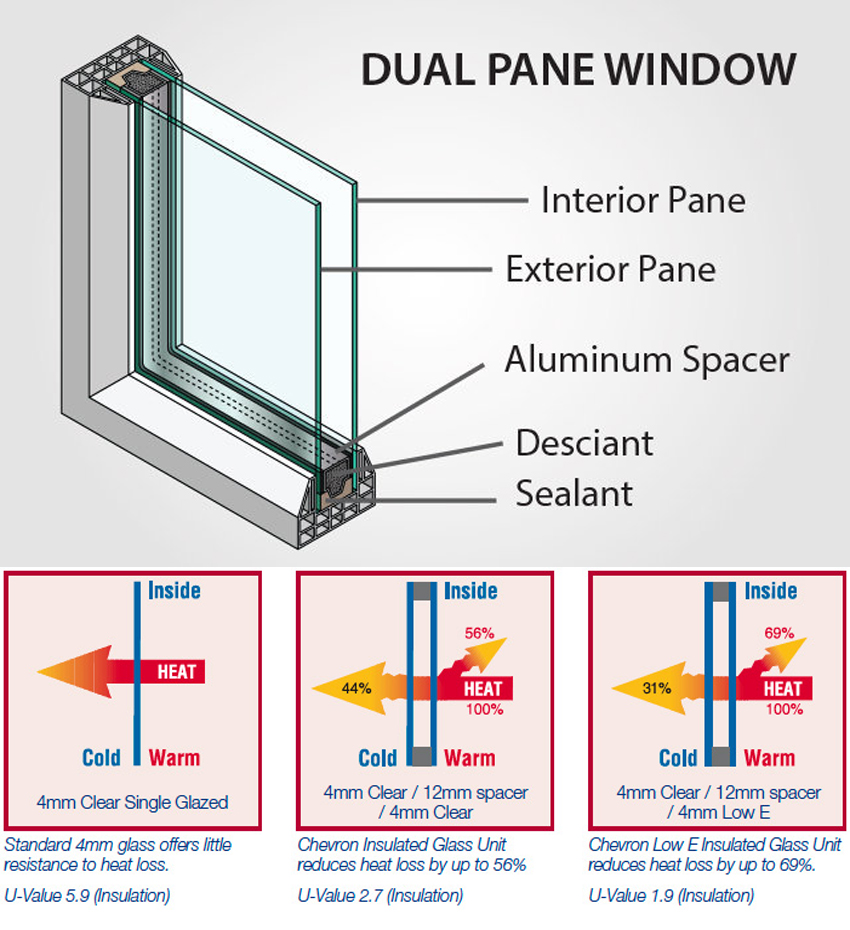 Sound Insulation Performance:

IGU is ideal sound insulating material .Normal IGU can reduce noise by 30 decibel,IGU filled with inert gas can further dramatically reduce 5 decibel.
Anti-dew under Low Temperature:
AS IGU is filled with enough desicant, it can effecitively absorb the vapor in the iner space or penetrated from outside to ensure the gas in inner space is absolutly dry and won't dew.
Optical Performance:
Various glass substrates can be used for IGU to meet the request of sunlight transmission and reflection.
Light Weight:
Under the same condition heat insulation ,the replacement of partial brick wall or concrete with IGU can reduce load of buling and simplify building structure.
Large energy-saving effect:

Product Applications
Widely used in all kinds of curtain wall of building , indoor partition or refrgerator.
Applicable to office buildings, exhibition rooms, libraries and other public facilities and like computer room, precision instrument workshop, chemical plants and other requirements of constant temperature and humidity of the special buildings. It can also be used for sunbathing and sunset places.
Insulating glass is mainly used for buildings that require heating, air conditioning, noise or condensation, and the need for non-direct sunlight and special light. Widely used in residential, hotels, hotels, office buildings, schools, hospitals, shops and other occasions need indoor air conditioning. Can also be used for trains, cars, ships, freezers doors and windows, etc.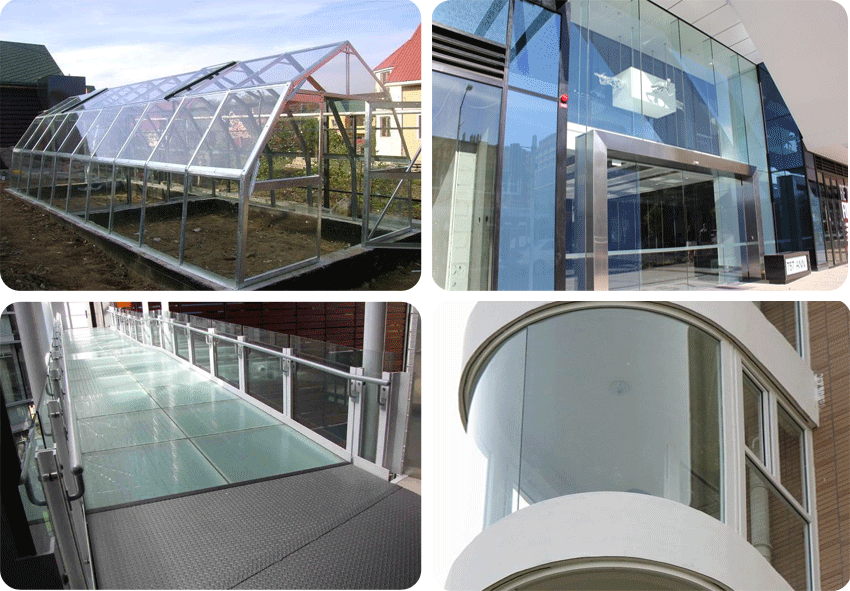 Types of Product
Clear glass, tinted glass, tempered glass, heat-reflective coated glass,Low-E glass,laminated glass and color glazed glass can be composed into various compound product.Flat or bent IGU can be processed.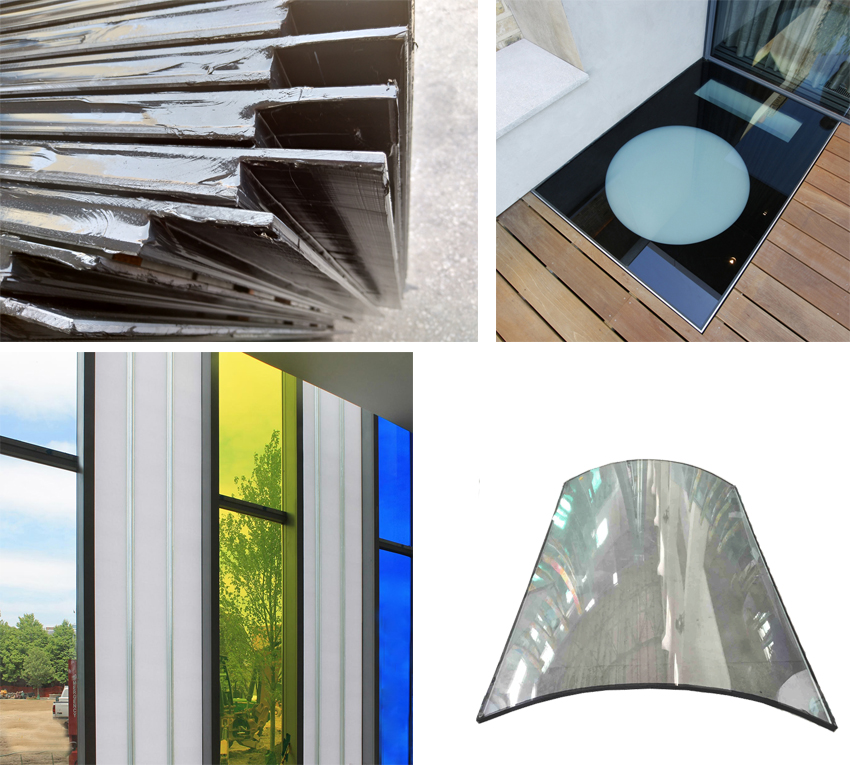 Quality

In accodance with GB/T 11944-2002 Chinese Insulationg Glass Standard
In accordance with JISR 3209 Japanese Standard