| | |
| --- | --- |
| Glass type | Tempered glass |
| Color | Clear |
| Thickness | 3mm,4mm,5mm,6mm,8mm,10mm,12mm,15mm,19mm |
| Size | maximum size: 2440mm×6400mm; minimum size:200mm×300mm |
| Edge type | Flat, pencil, beveled ,polished D, C, ogee |
| Quality Certificate | EN12150 , BS6206 , ISO9001 , ROHS , REACH |
| Payment term | TT ,L/C, Western union , PayPal |
| Shape | Rectangle shape , round shape , Square shape , Oval shape , irregular shape |
| application | Curtain wall windows ,doors,indoor partitions, commercial buildings |
Product Introduction
Monolithic cesium potassium fire glass is a wall with a fire galss door and windows.It using of special technology, the float glass for chemical , physical and other comprehensive enhancement of the way. It can be maintained 80-120 minutes without cracking at 1000℃flame, which effectively prevent the sparead away from the scene, for disaster relief work.
Characteristics
The strength of Monolithic cesium potassium fire glass is 6-12times than the float glass , 1.5-3 times than tempered glass.
Fire resistance, burning in the flame at 1000℃ 90-120 minutes do not burst, do not penetrate.
Compered with the traditional grouting fire glass, except high strength, easy to installation, the outstanding feature is high weather resistance.
Permeability: Mononlithic cesium potassium fire glass in the ultraviolet and flame still remain transparent, without any change and without any air bubbles in production process.
Can be processed into laminated, insulated and other composite fire glass.
Applications
Senior hotels , theaters, exhibition halls, airports, gymnasiums, hospitals, libraries, commeercial buildings, Public building fire doors, fire windows and fire partitions.

By using two a more glass of the original film, surrounded by a special flame retardant tape seal, The middle of the perfusion of plastic spray, after curing for the transparent jelly and glass into one. Fireproof principle :in the case of high temperature, the middle of the glass tranparent jelly-like fire adhesive layer will quickly induration, forming an opaque fire insulation board. to prevent the spread at the same time , but also to prevent the high temperature to the back surface conduction. This kind of fireproof glass not only has the fire insulation performance,but also the outstanding sound insulation . Can be processed into arc.

Characteristic

When used for building windows or external walls, the insulation of fire-resistant glass can be combined with other such as float glass, sunlinght control glass, low-radiation glass, etc., made of fire with a multi-functional insulating glass.
Can be made accordign to the design requirements of curved glass.
High noise reduction function.
Can prevent spreading of flame and smog in great time interval while stop big volume of heat transferring but would not transparent when fire on.
Fire resistance rating
meet the requirement of fire integrity as well as heat insulation and prevention from heat radiant intensity.
Applications
Fire doors, windows, building, sklight, atrium, shared space , computer room fire partition wall.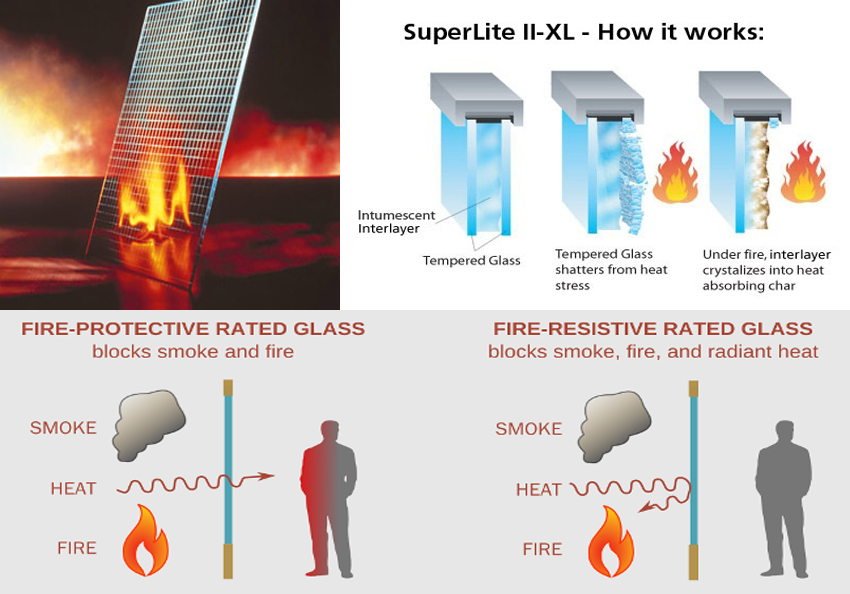 Comparison
Monolithic cesium potassium fire glass :
Solo sheet fire resistant glass is with good machinability, can be processed into laminated, coated glass etc, mostly for outdoor architecture.
Compound fire resistant glass:
Compound fire resistant glass is mainly applied in indoor fire resistance and indoor fire insulation and surviving channel.
Compound fire resistant glass normally could not undertake secondary procession and the design measure of area can not be too large.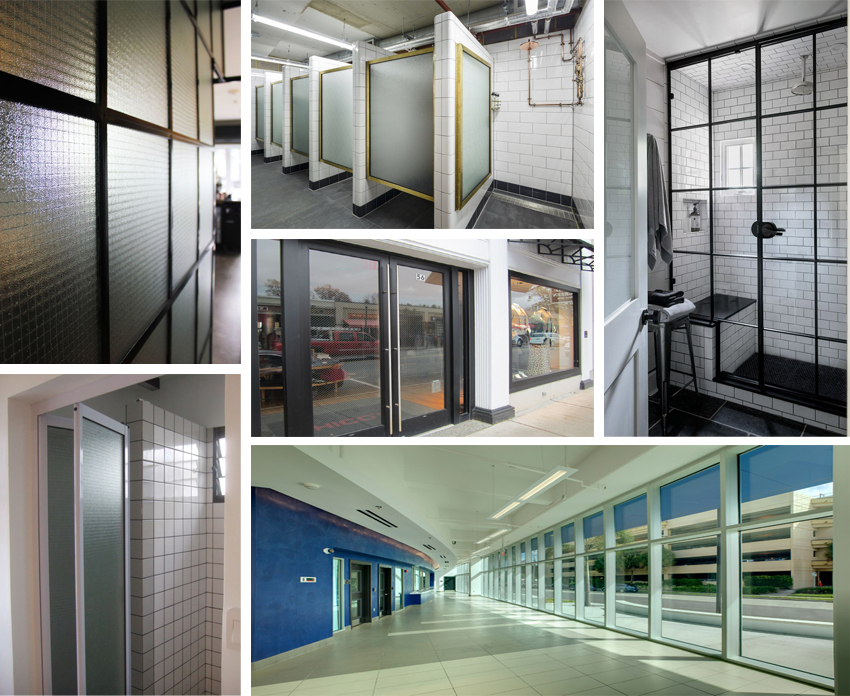 In accordance with Chinese national standard GB 15763.1-2001,《Safety glazing materials in building Fire-resistant glass》.