Product Description
| | |
| --- | --- |
| Glass type | Tempered glass |
| Color | frosted white,clear |
| Thickness | Customizable |
| Size | Customizable |
| Edge type | Flat, pencil, beveled ,polished D, C, ogee |
| Quality Certificate | EN12150 , BS6206 , ISO9001 , ROHS , REACH |
| Payment term | TT ,L/C, Western union , PayPal |
| Shape | Rectangle shape , round shape , Square shape , Oval shape , irregular shape |
| application | Commercial wall partition, Healthcare wall partition ,Residential shower room .etc |
Product Introduction
Privacy Smartglass, also referred to as privacy glass, is electric switchable glass with adjustable opacity. It uses electro-chromatic technology to interchange between transparency and an opaque state by applying voltage. Privacy Smartglass can change from clear to a frosted appearance at the flick of a switch while allowing light to pass through from both sides.

Product Features
Switchable Glass is an established electrical glass solution that allows controllable privacy through a glass unit, turning a glass unit from translucent to transparent instantly.
Two PET films are coated with a transparent metal deposit and laminated together with a thin layer of liquid crystals between. This film is then layered between two EVA interlayers and laminated between two pieces of toughened glass.


When an electrical current is passed through the film between the interlayers, all the liquid crystals within the film align, turning the glass from translucent to transparent.

This switchable glass technology allows a user to manage transparency through a glass elevation on demand, removing the need for traditional curtains and blinds for a minimal and hygienic design finish.

Product Application
Commercial wall partition,Healthcare wall partition,Residential shower room,Education center,Luxury office
Marine,Retail,Arts & Entertainment, Commercial Partitions.etc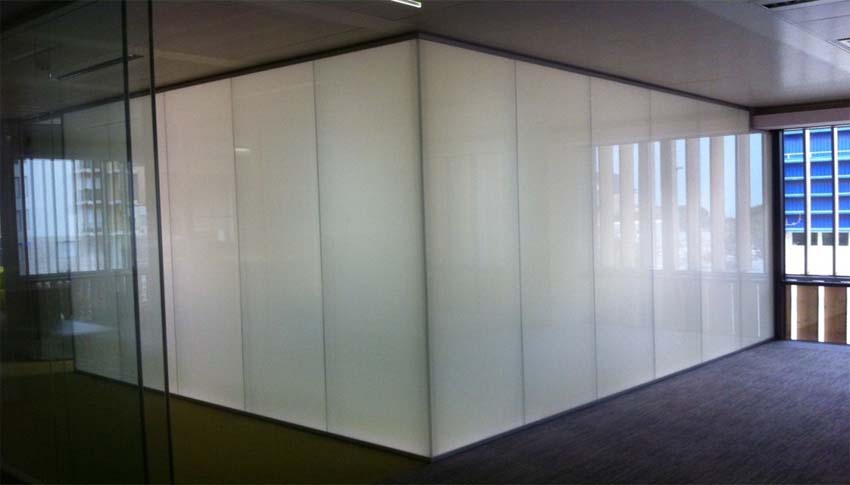 ON MODE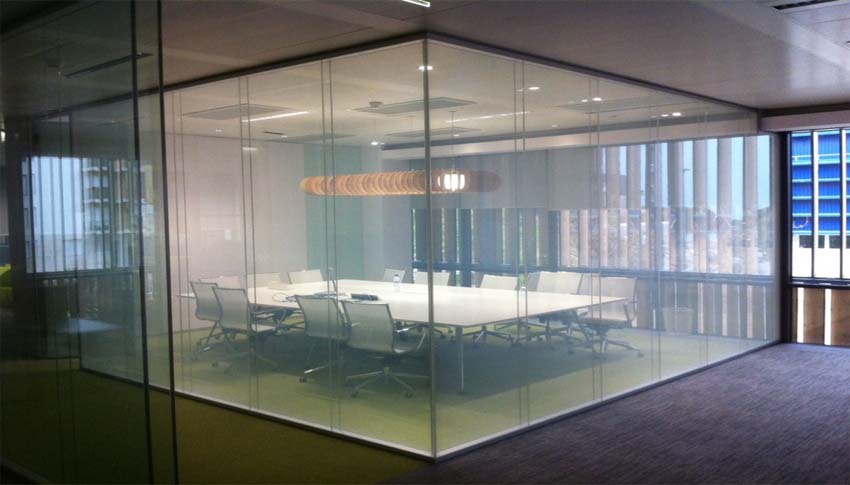 OFF MODE
Switchable glass is widely used for internal partitioning and for doors in office buildings due to its ability to interchange between clear and private.

Bathroom Partitions
Switchable glass allows you to break down light-blocking walls in your guestrooms, creating a larger sense of space flooded with natural light. When required, the switchable glass instantly turns opaque offering privacy on demand.
| | |
| --- | --- |
| Indoor partition | Bathroom Partitions |
Hygienic Interiors
Switchable glass offers superior hygienic properties in comparison to curtains and blinds – especially useful in buildings where hygiene is a major priority such as hospitals and large hospitality establishments.